IN THE WORKSHOP
This Bristol 411 series 6 is currently in the process of a substantial, no expenses spared; full body restoration and LS3 V8 engine upgrade – the perfect balance of high technology and uncompromising performance.
Fully stripped of all its glory and down to bear metal, all sections displaying significant wear and corrosion have been removed and replaced by our coachwork experts with newly fabricated panels - all in keeping with the original specification.
From time to time we are tasked with converting our British-made classics to better suit our customers on the continent. This particular 411 has undergone its RHD - LHD conversion, including dashboard repositioning, wiring harnesses, steering wheel and pedal systems ready for export. Further embracing improvements and modifications, the addition of some modern comforts will include climate control, new window regulator set-up as well as modified electronic instrument clusters to name but a few.
Needless to say, there's still a long road ahead before this project is taken to completion (expected summer 2018) but for now, here are some images that will take you through this restoration development one phase at a time.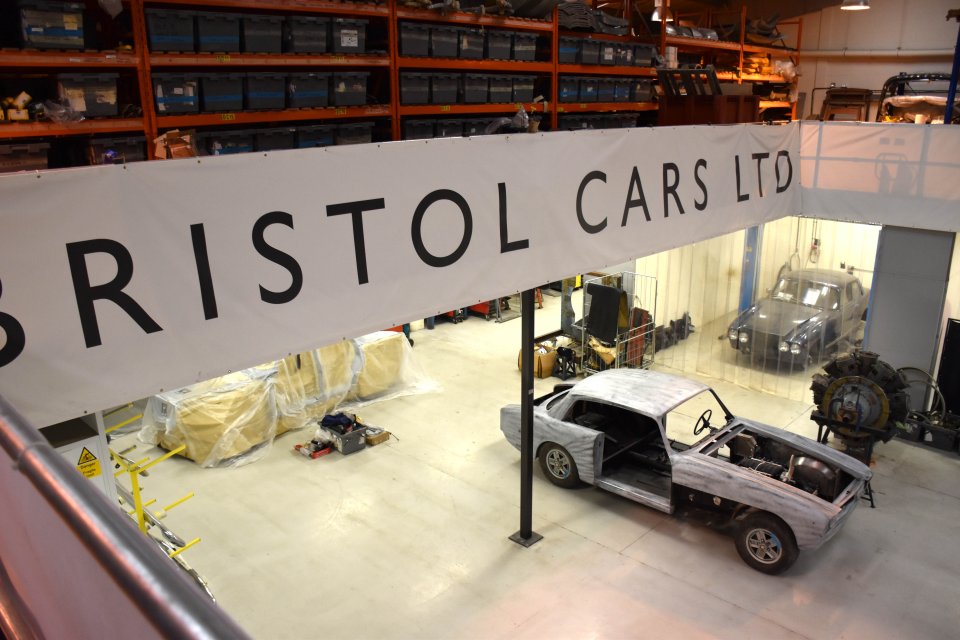 Exterior bodywork in primer & guide coat, the vehicle will stay in this condition until all mechanical work is finalised.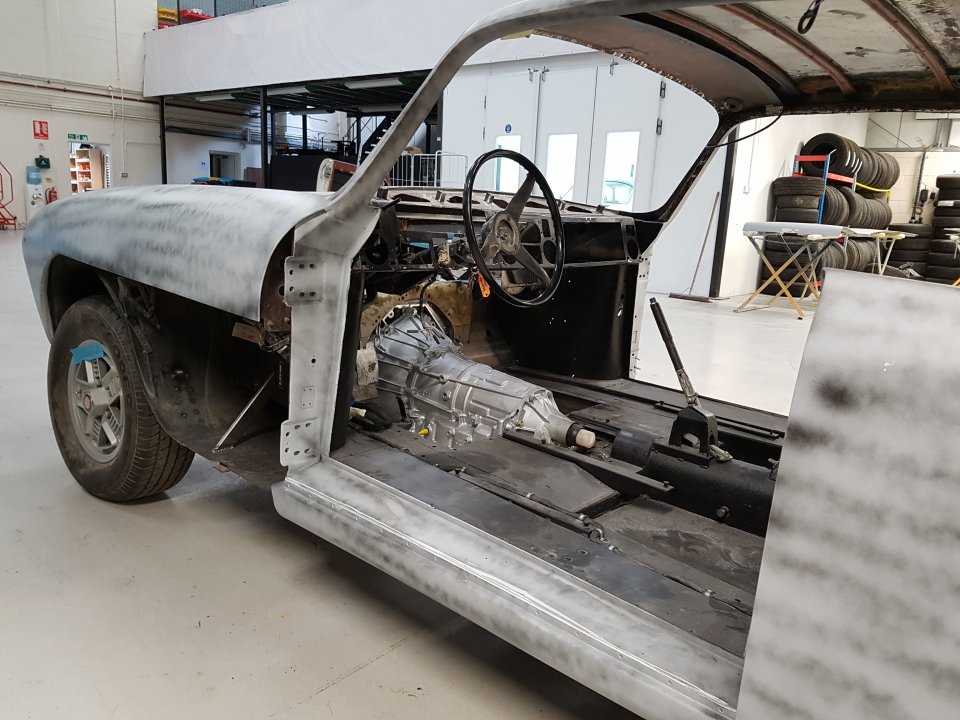 Gearbox in position.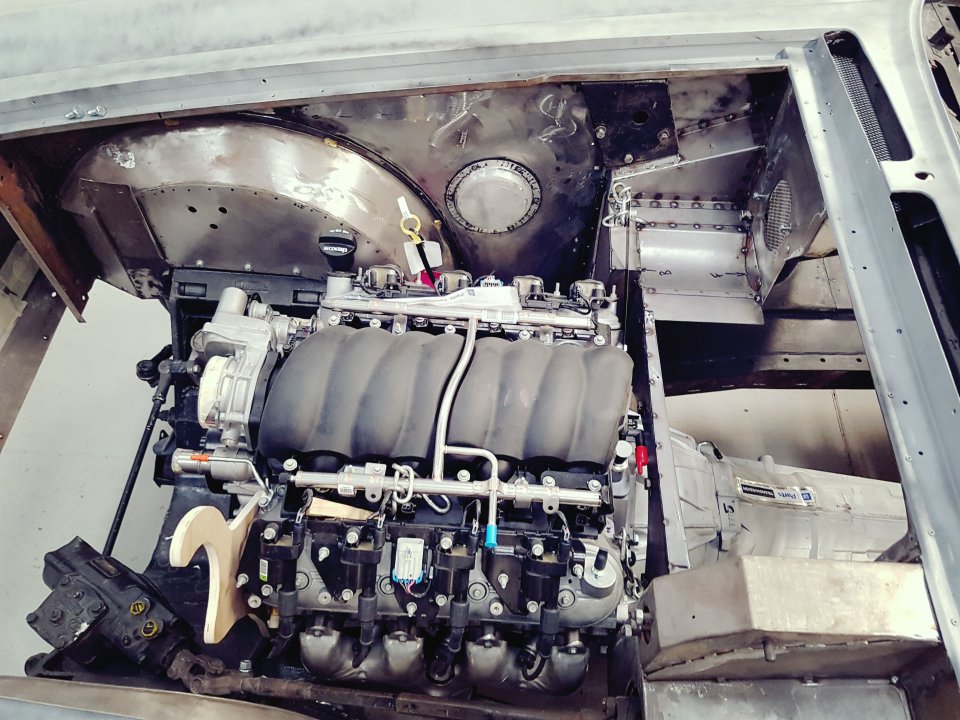 LS3 Engine in position.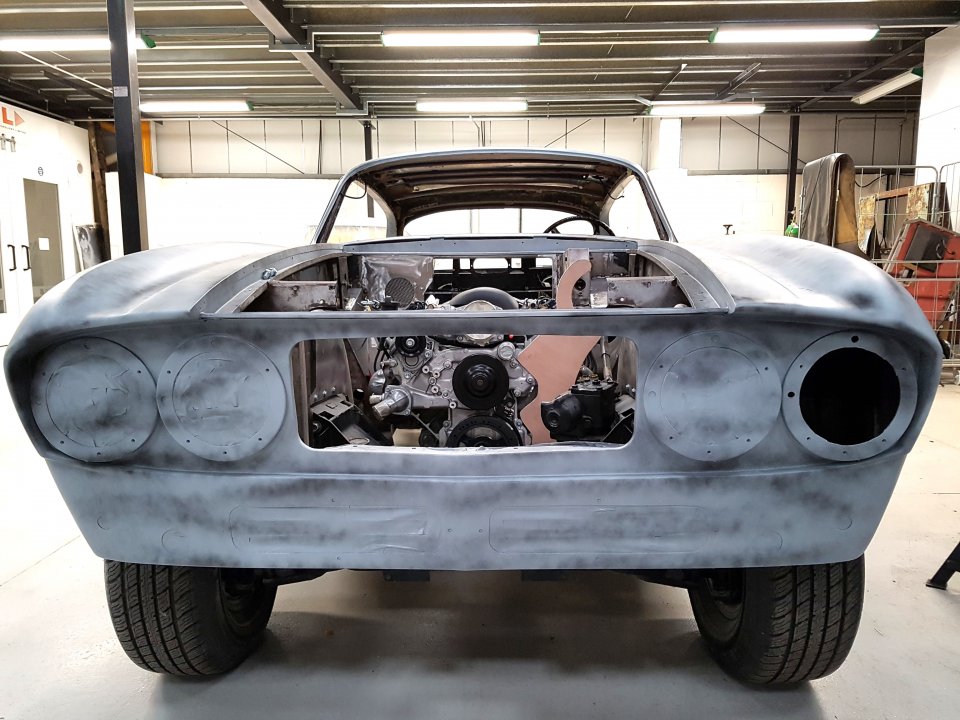 Front end in Primer ready for final preparation.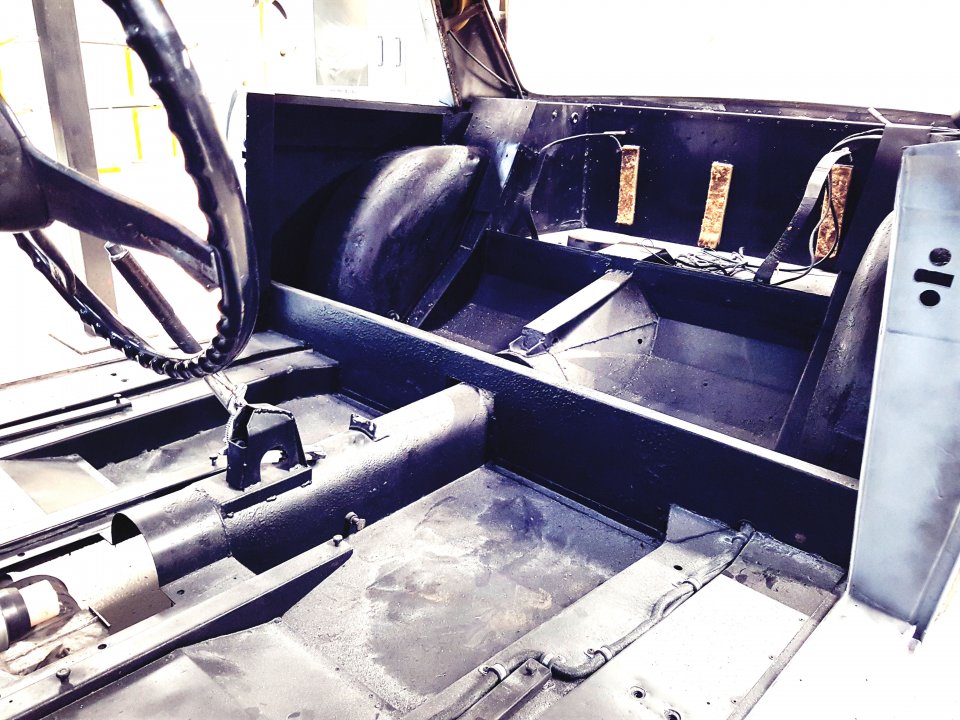 Stripped out interior.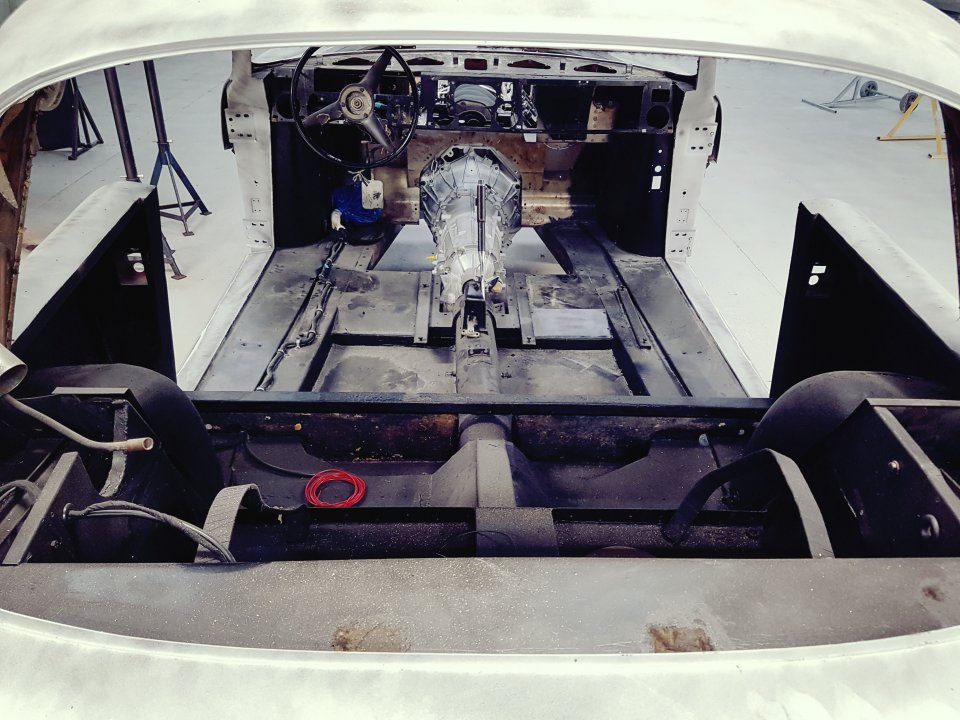 Interior view LHD conversion.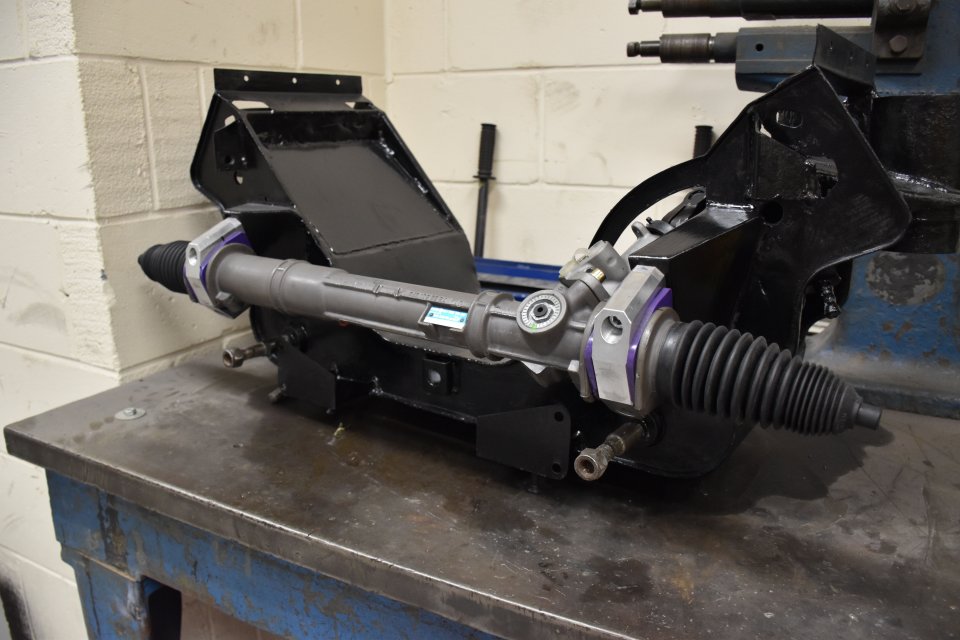 Development pictures of LHD Steering rack conversion, this may-be installed on the Series 6 LS3 vehicle being built for a customer shown in the images above.