A "Committee of Citizens", chaired by George White had persuaded the City Council to replace the ancient drawbridge across Bristol's inner docks with a fixed bridge in 1892.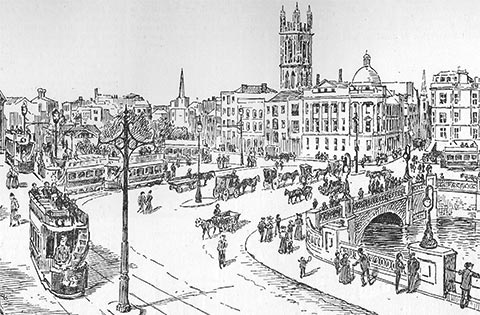 For the first time the old city was permanently connected by a direct road to its affluent western suburbs. In 1896 the Tramways Company acquired premises near to this nodal point and was thus able to reinvent the area around the old floating harbour as a vibrant new "Tramway Centre". "The Centre" is the name still used today.
From here electric trams, powered by the company's own generating stations, provided a regular and efficient service to the edges of the city and beyond.